"Alone it is a Dream,
Together it is a Reality."
– ORNELLA BYAK
Years Ornella has Worked in East Timor
Became a DGR Registered Charity
Pieces of Land Gifted for Second School
In 2013 Ornella Byak boarded a plane with her mum, that departed their comfortable life in Sydney, to visit Australia's closest neighbour East Timor. She also travelled with a group of like-minded colleagues on an immersion field trip – ready to experience and understand the country and its people.
The trip changed Ornella's life. It altered her perceptions forever. She'd come to a very sudden and bleak conclusion: not many Timorese children were given the opportunity to be educated. Without this seemingly standard entitlement, life's opportunities narrowed to a tiny window. She questioned much, especially how giving up her morning coffee could pay to educate a child for one month. So simple, but could it be enough if it were amplified?
Despite her age, feeling inadequate and powerless, Ornella had an even stronger feeling, she felt a connection to the people. They felt it too. One afternoon after sharing a meal with the locals, Ornella was named an honorary 'Daughter of the Village.' She was deeply moved. A connection was building and forming, with a lifeforce of its own, that would be forged into a lifelong bond between Ornella and her new East Timor family.
Fast forward to right now, as BETTER focuses on the Same (Sah-May) community in East Timor. The organisations growth continues as the construction of a second school is planned. Ornella herself, as founder, is the CEO of BETTER. It is a role she services as a volunteer with great passion, while holding down a full-time job as an Executive with a corporate advisory firm. She continues to be supported by her beloved 'Timor Dad' Eddie De Pina, the BETTER Board of Management, and the organisation's strong and ever-growing volunteer base, who are reminders and grounders of the BETTER Vision.
Ornella's vision was clear from the outset. The belief that ignited her vision is as relevant today – education is fundamental to breaking the cycle of poverty. Through education BETTER empowers the current, next, and future generations to live BETTER lives with choice. Yet, this is still just the beginning!
Be involved – and watch this space…
Eddie De Pina is an integral member of the BETTER Family. Eddie first crossed paths with Ornella in 2013 and partnered with her in 2018 as BETTER, after the organisations name was hatched-out during a car ride together 'home'.
Eddie was born in East Timor. He fled his homeland with his family in 1975 when Indonesian troops invaded. Eddie was only 10 years old. Another 25 years would pass before he stepped back onto home soil.
Eddie arrived in Western Australia as a refugee and initially lived & volunteered at the Leeuwin Military Barracks in Fremantle and attended John XXII College in Claremont. This was an exceptionally difficult time for Eddie; displaced and mourning the death of his older brother who was murdered, his missing sister was presumed dead, and countless friends and extended family had fallen victim to the atrocities of the civil war.
Eddie acknowledged he was incredibly fortunate, and he valued the education he was receiving, yet he was in a constant state of worry and unable to focus completely on his studies. When the civil war ended in 1999, Eddie chose to follow his heart and return to East Timor with his people. When settled in Dili, Eddie wanted two things: to help rebuild their nation to live fulfilling lives once again, and to show respect to Australia for the education he had received. He acknowledged his education was a gift he could share.
"Education restores hope & dignity to the people of East Timor. We are blessed BETTER is thinking of our children… It's about people helping themselves. All they need is the opportunity to fulfil their hopes and their dreams."
Since then, Eddie has been instrumental in building community programs and centres to empower and support the Timorese people to lead healthier lives and improve their access to quality education. Eddie's work includes facilitating key negotiations with the government, local communities, numerous organisations, and Australian donors.
When Eddie's path crossed with Ornella's, he was struck by such a young girl with "too many questions". He thought she would grow tired after a daunting 4-hour drive on bad roads, that she'd be "scared" into silence. He was wrong. Ornella's questions continued and Eddie found himself motivated by her keenness – it gave him "hope & humanity that someone so young wanted to help." He gave her very sound advice, "first thing, you must study, go finish your education, look after yourself, stabilise yourself first, then you can help others." Eddie saw Ornella's potential to be a true role model for the power of education. Their partnership reflect all that is good in this world; it's bloomed into a lifelong kinship that unifies and works together for the people.
Eddie is quick to express his gratitude to BETTER and label our presence in East Timor as a "blessing & a miracle". But we feel that honour should be bestowed upon him! Eddie is our 'man on the ground' and that goes well beyond his tireless work, he literally chooses to be with the people; if they sleep on the ground, he sleeps there with them.
We are inspired by Eddie and immensely thankful for his partnership! Eddie is family.
With great affection Ornella refers to him as her 'Timor Dad'.
Founding Patron's Message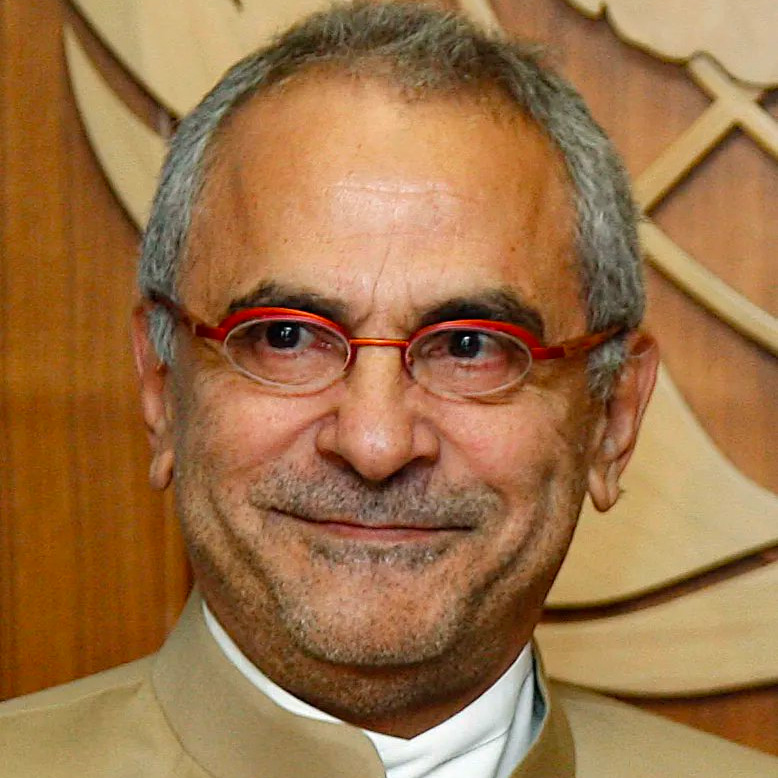 His Excellency,
Dr José Ramos-Horta AC
Nobel Laureate (1996), Prime Minister (2006-2007) and President (2007-2012) (re-elected in 2022) of Timor-Leste.
Dear friends,
I am very proud to be the Founding Patron of a new innovative initiative by BETTER Timor.
This is going to be a Centre of Educational Excellence for the children of Timor Leste. While much has been done, much is being done, much more remains to be done in the coming years for the children and youth of this Nation.
Our children, who suffered debilitating neglect, deserve BETTER. Our plan is to educate them out of poverty.
Please help us reshape the future for the children of Timor Leste by delivering prosperity through education.
The BETTER school will be built in stages from Foundation to Year 12 with a new intake each year to take them through to completion of their senior schooling. We aim to empower the wider community through the ripple effect of knowledge.
To provide young Timorese with a learning facility they rightly deserve will only be possible with your advocacy and financial support. I urge you to put your full support behind this vital community initiative.
Your support really will change their world.
Regards,