We are beaming with pride to announce…
The plans for a second school in the isolated rural location of Same!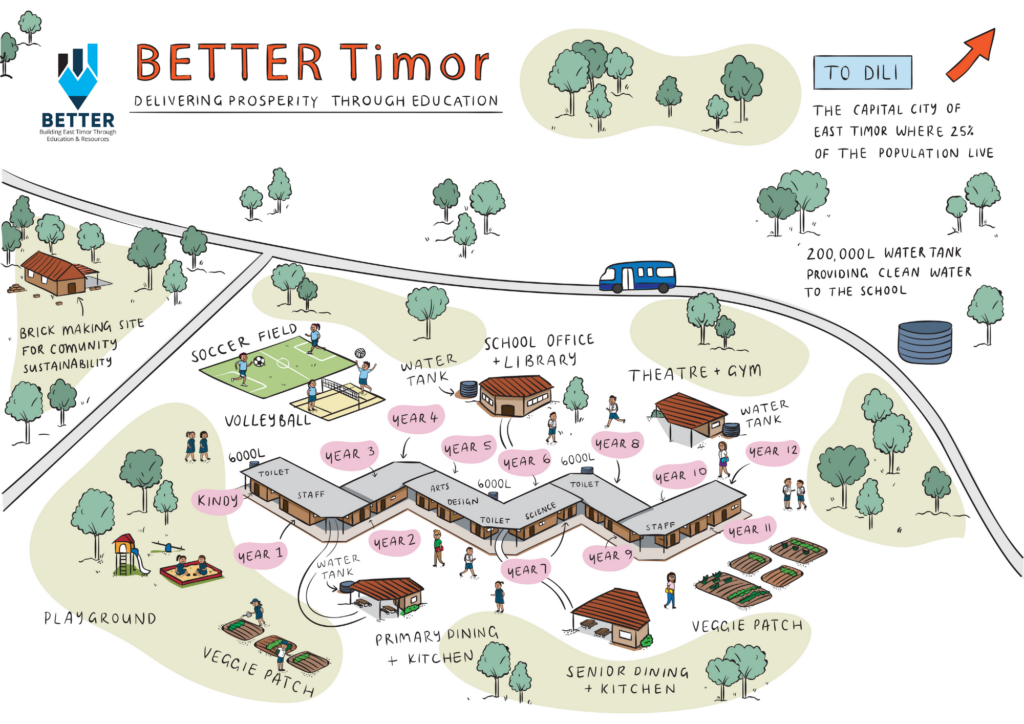 While there are a number of schools in the region of Same (Sah-may), there simply aren't enough to accommodate the needs of the growing population in buildings that are fit for purpose.
Critically, only 1 in 5 primary students go on to senior school; simply due to a lack of access and suitability.
When completed, the school will be known as the Bakhita School of Excellence and will offer education for Timorese children from Kindergarten through to Year 12. Four classrooms, along with supporting infrastructure, will be built each year to facilitate the addition of a new year group.
The new school will provide quality education for a staggering 1,144 children.
You don't want to miss this – Join us!