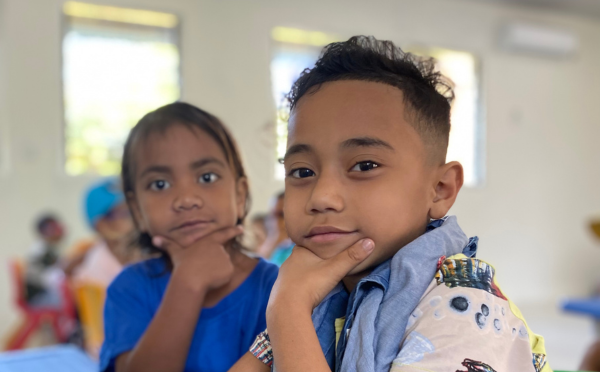 Dear Friend,
I wanted to take a moment to bring to your attention a critical issue affecting the education landscape in East Timor, our close neighbour. In East Timor, more than 70% of Grade One students struggle to meet basic learning outcomes, and an alarming 20% of students find themselves repeating the same grade year after year.
At BETTER, we are committed to making a lasting change in the lives of these children and their communities.
We are thrilled to announce the recent opening of the Foundation Year of BETTER's Bakhita School of Excellence in the rural community of Same (pronounced Sah-may). This school represents a beacon of hope, providing an international standard of education to children in remote areas who previously lacked access to quality schooling.
As we embark on this transformative journey, we are seeking your support. We currently have 48 students each with their unique talents and aspirations. They are the future leaders, innovators, and change-makers of their communities. I have attached their pictures and brief bios for you to get a glimpse into their world.
As the end of the financial year approaches, we invite you to consider sponsoring a child. By investing in our students' education, you have the opportunity to make a lasting impact on their lives and contribute to the development of their communities.
Together, we can make a significant difference and create a brighter future for these remarkable children!
Make your tax-deductibility donation today and support one of students like Febrilencia & Michael below. To view all students click here.
Meet Febrilencia!
Febrilencia is a delightful and focused young student who radiates positivity with her infectious smile. With her friendly nature and determination, Febrilencia has become a valued member of the school community. Febrilencia enjoys sitting and interacting with her male peers, forming strong connections and fostering a sense of camaraderie.
Meet Michael!
Michael is a charismatic young student with a big smile that captures the attention of everyone around him. Behind that smile, there lies a cheeky and curious side, always eager to explore and learn new things. Michael's inquisitive nature makes him a natural explorer and a source of amusement for his peers.